Faith Thomas, The first aboriginal woman to represent Australia in sport was hailed on Monday for her "groundbreaking contribution" to cricket after dying aged 90.
Thank you for reading this post, don't forget to subscribe!
Faith Thomas padded up against England in 1958 in Melbourne to become the first Indigenous woman to play a Test match for Australia and in the process the first to feature for any Australian sports team, Cricket Australia said.
A fearsome fast bowler, she trained as a nurse before learning that women played organized cricket, with her career beginning when she was invited by a colleague to participate in a club game in Adelaide.
After just three games, she was selected to represent South Australia and the following year played her first Test.
She was chosen to tour England and New Zealand but deterred by the prospect of a long sea voyage, Thomas instead dedicated herself to nursing, becoming one of the first employed Aboriginal nurses.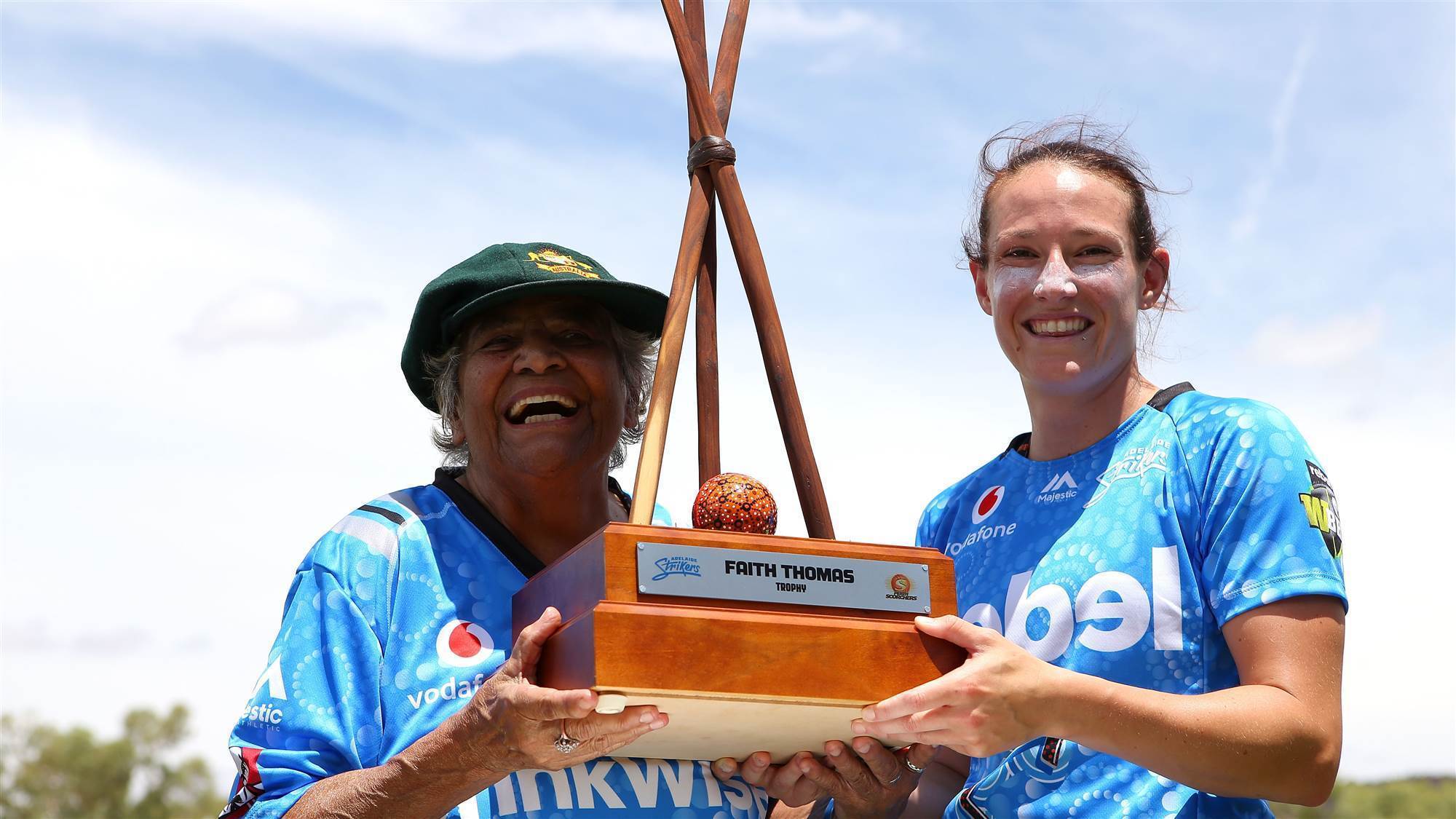 She passed away on Saturday with Cricket Australia chief Nick Hockley hailing her "wonderful and groundbreaking contribution to cricket and the community".
"This is a very sad day for all those fortunate to have known her or who were touched by her many accomplishments," he added.
"As the first Aboriginal woman to represent Australia in Test cricket, Faith was an inspiration to those who have followed, and she leaves an indelible mark on the game."
Only a handful of Aboriginal cricketers have ever played Test cricket with Jason Gillespie the most successful. Others include Scott Boland and Ashleigh Gardner.
Thomas was awarded the Order of Australia, for outstanding service or achievement, in 2009. The Adelaide Strikers honors her by playing for the Faith Thomas Trophy every year in the Women's Big Bash League.
90-year-old Faith Thomas died of old age on Monday leaving behind a legacy of contributing to the welfare of Indigenous people in Australia. A cricketer as well as a hockey player, Thomas was the first Indigenous woman who represented Australia in a sport.
Born to a German father and Adnyamathanha mother in 1933 in South Australia's Nepabunna Aboriginal Mission, Thomas played cricket with stones and woods when she was a child.
She was raised in Quorn's Colebrook Home for Aboriginal Children and went on to pursue nursing training before she entered sports.
Who Was Faith Thomas?
A 1954 graduate from the Royal Adelaide Hospital, Thomas was the first South Australian Indigenous woman to become a public servant as a nurse. It was during her training that she was introduced to cricket, and she soon was a part of the women's cricket team of South Australia.
She was a part of the state cricket team between 1956 to 1958 while she was getting trained in midwifery at Adelaide's Queen Victoria Hospital.
A skilled right-handed fast bowler, Thomas was famous for her deadly Yorkers and in 1958, she got into the Australian national women's cricket team to play against England. This was the same year when she was offered an employment opportunity at Raukkan post her midwifery training.
She was offered a place in the Australian national women's cricket team for a test match tour to New Zealand and England which she declined as she wanted to focus on her career as a nurse.
Before Ashleigh Gardner's selection in Australia's national cricket team in 2019, She was the only Indigenous woman to play test cricket for the country.
To honor her contribution to women's cricket and the community, a tournament is named after her which is organized by the Women's Big Bash League annually and the winner gets the Faith Thomas Trophy.