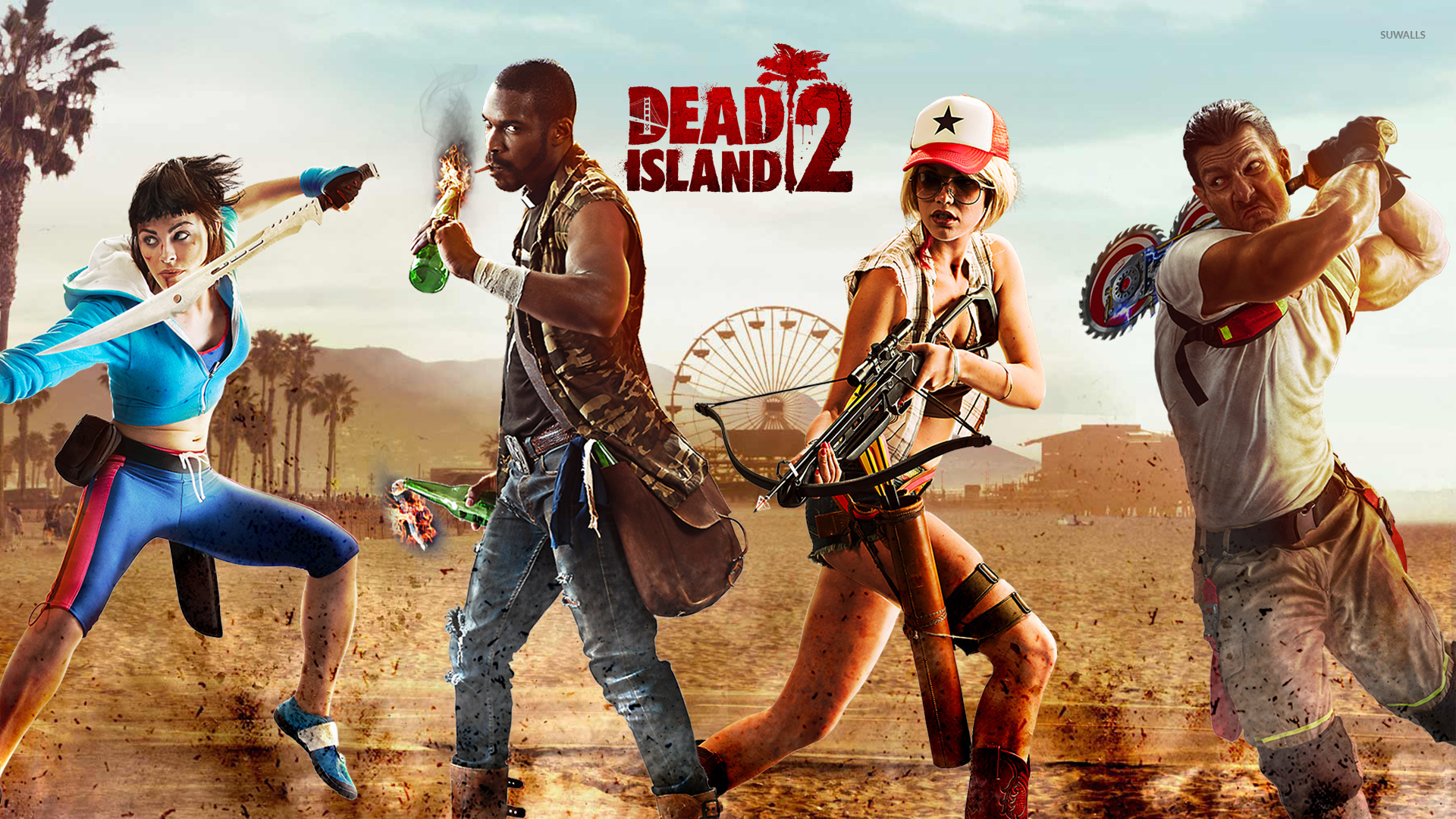 8 Things Dead Island 2 Does Better Than Any Other Zombie Game
Dead Island 2 does not bring an original outlook to the zombie genre, however, there are some things the game executes better than most zombie games.
Thank you for reading this post, don't forget to subscribe!
Zombie games have come in waves. There have been years and generations of consoles wherein they were prevalent and then there were eras with zombie droughts. Right now, the Resident Evil 4 remake is at the top of everyone's minds, giving the genre a big comeback.
As that's been out for weeks now, it seems like the perfect time for Dead Island 2 to surface. For a zombie game, it is not fully original. It builds from what a lot of the previous entries did but executes some things better. It also does a lot of things better than other zombie games out there, so let's go through the positives for Dead Island 2.
Not many games are set in the Hollywood hills of L.A., or Hell-A as they say in Dead Island 2. Also, not a lot of zombie games are this bright and colorful. It's one of the reasons why the original game was so unique at the time. That one did take place on a tropical island, so it's even more unique than this. Still, the various landscapes of L.A. are fun to traverse too, and diligent explorers can find a lot of secrets and rare items.
The jokes aren't all going to land on players who experience this game. Comedy is a tricky thing to appeal to everyone. It's kind of like the Borderlands series but toned down. The script is over the top, cracks a lot of easy jokes, and has lines that repeat over a dozen times. It can get annoying but at least this game tries to get away from the pack. More recent zombie games take themselves too seriously such as The Last of Us and Dying Light 2, so it's great to see Dead Island 2 have fun with its premise by comparison.
Not many games allow players to take down the Hollywood Elite in quite this brutal fashion. It is a zombie game filled with gore for sure and there have been many. Zombies take visible damage from losing limbs to losing their jaws to almost being deformed into a walking skeleton.
It's not for the faint of heart but that's another cool reason why this game is special. The absolute desecration of bodies in Dead Island 2 adds to the humor too because it is so over the top.
There are no difficulty levels in the game, which is not unheard of in a AAA game, but it is rare. The challenge is not on the scale of the Dark Souls series, but Dead Island 2 is definitely going to give players some pushback. Zombies will not go down in a fight easily. They will take the blows and, in some cases, crawl toward players. This difficulty adds to the brutality of the game and in turn makes it more immersive for those looking for a true challenge.
As hard as the game can be at times, there are some saving graces for those having trouble. For example, there is a checkpoint system that favors the side of the player. They will often not be transported too far back from where they died and, in many cases, zombies will sustain damage that they just received. There are exceptions such as bosses and some horde-like survival rooms though. Overall, it's a good checkpoint system that more zombie games and games, in general, should test out.
Weapons break and that's a shame, but the environment is kind of like the player's greatest weapon. For example, there are a lot of loose wires scattered on roads and in houses. If players create a trail of water starting from these loose ends, they will create a current.
Zombies walk in, get zapped, and hopefully die. Players can toy around with gasoline and fire as well as many other elements. The physics in Dead Island 2 is not going to win any rewards but they are fun to experiment with. The environment adds a fun strategy element to the gameplay.
A lot of big zombie games tend to play it safe when it comes to player abilities. The Last of Us, for example, has a crafting system to make items such as Molotov Cocktails and a way to improve gun stats. There are no wild ways to improve guns and other gear unlike Dead Island 2. Players can mod weapons like knives and bats to shoot electricity or fire as they collide with skulls. Players can also go into Fury Mode which is a special power that can absolutely destroy enemies. It's another reason why this game is so much fun to kill zombies in.
Dead Island 2 was released on April 21, 2023, and is available on PC, PS4, PS5, Xbox One, and Xbox Series X.
Quick Links
All Ranged Weapon Stats in Dead Island 2
A large part of the fun in Dead Island 2 is the many ways in which players can hurt the zombies found around the world. Be it up close and personal with a melee weapon or from afar using a ranged firearm, there is just nothing that comes close to popping the head off a shambling mess of an enemy.
However, with the relative rarity of great firearms and their corresponding ammo to be found in Los Angeles, it is best for players to figure out just which guns are worthwhile to keep around and use consistently. It goes beyond any preference for shotguns to pistols, or anything along the spectrum. For players hoping to get ahead of the undead competition in learning about all the ranged weapon stats in Dead Island 2, this guide is the perfect place to start.
Is there a deluxe edition of Dead Island 2?
Depending on how much money you're willing to spend on your zombie-slaying adventures, there are several special editions of Dead Island 2 to choose from.
The digital Deluxe Edition is priced at £64.99 for PlayStation and Xbox, while the same edition will cost you £59.99 for PC.
The Deluxe Edition includes two premium character packs, featuring a unique costume and weapon, and the Golden weapons pack.
Players that pre-order either the standard or digital Deluxe editions will also get the Memories of Banoi pack, with two weapons, a special weapon perk and skill card.