50 Cent and Tony Yayo. Their names are synonymous with G-Unit and gritty, authentic early-2000s hip hop. As group members and childhood friends from Queens, New York, they seemed inseparable during their come-up era.
But over the years, rumors have swirled about their bond weakening. 50 building an empire while Tony faded to the background. Harsh disses flying back and forth. The magic seemingly gone.
So are 50 and Yayo still close today? Or have they grown apart and let past tensions tarnish their brotherhood? Let's unravel the real and complex history between 50 Cent and Tony Yayo.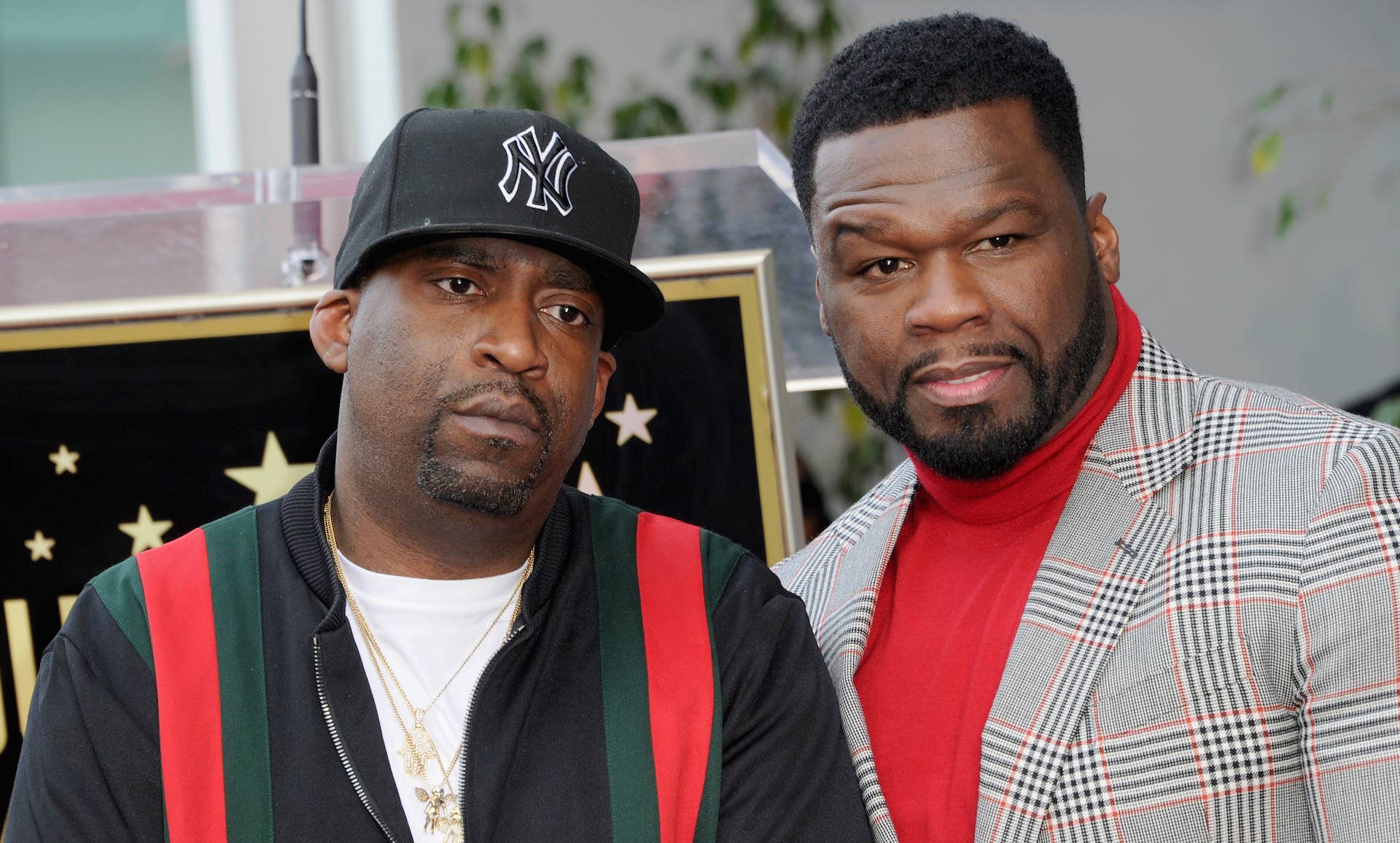 Chapter 1: Early Days as Friends and Partners in Rhyme
50 Cent (Curtis Jackson) and Tony Yayo (Marvin Bernard) go way back to the 1980s growing up together in South Jamaica, Queens.
50 details how their childhood friendship blossomed into a creative partnership in the early days:
"Yayo been there with me from day one…We were doing our little rhymes together as kids…We have history from that far back."
As teens, they took their talents to the streets, rapping over instrumentals for the neighborhood crowds. Yayo recalls how their distinct styles balanced each other out:
"50 was more metaphysical with it…I was more aggressive, more to the streets."
Their natural chemistry later formed the foundation of G-Unit. But even before the fame, loyalty ran deep.
Chapter 2: The G-Unit Days: United at the Top
When 50 Cent exploded onto the rap scene in the early 2000s with his raw street anthems, he brought his people with him, including Tony Yayo.
50 Cent officially formed G-Unit with Tony Yayo and Lloyd Banks, signing them to his G-Unit Records. Yayo appeared heavily on 50's debut album Get Rich or Die Tryin' rapping and hyping ad-libs.
With their brotherhood and Queens origins at the forefront, G-Unit ruled hip hop summing the 2000s. They brought authenticity back to the charts through their uncompromising lyrics and style.
This era represented the glory days for 50 and Yayo – a brotherhood rising together to the top on their own terms through an unbreakable bond. But the turmoil began shortly after.
Chapter 3: Success Splits Them Apart
In the mid-2000s at G-Unit's peak, tensions began brewing publicly between 50 and Yayo. Some key events:
Tony Yayo gets sentenced to prison on gun charges, leaving the group for a year at a pivotal time.
50 Cent executive produces and stars in the semi-biographical film Get Rich or Die Tryin' – with no role for Yayo.
Yayo criticizes his small advances from G-Unit Records while 50 lives lavishly. "He gave Game and Banks money, but not me."
50 disses Yayo on songs like "I'll Whip Ya Head Boy". Yayo takes veiled shots back.
Yayo gets dropped from Interscope in 2014 after lackluster solo album sales, compared to Lloyd Banks.
The magic faded as their lives diverged. Yayo seemingly got left behind as 50 soared as a global icon. Resentment poisoned the bond that made them brothers.
Chapter 4: Making Amends and Moving Forward
Despite the messy breakup, in recent years 50 Cent and Tony Yayo appear to have made amends.
They reunited onstage at live shows, reminiscing about their come-up days. Yayo posts throwback G-Unit pics on Instagram with sentimental captions like "Forever brothers".
View this post on Instagram
A post shared by Tony Yayo (@tonyyayo)
While their relationship will likely never be the same as the early years, there's a sense the brotherhood at the foundation still remains in some form.
They'll always be bonded through the struggles they came up from together. As Yayo says:
"We all share a special time in hip hop history. We came from nothing together."
The G-Unit legacy lives on through their enduring underground classics. And against the odds, so does the realness between 50 and Yayo.
Summing It Up: A Nuanced Brotherhood
In the end, 50 Cent and Tony Yayo's relationship reflects the complexity of friendship, loyalty, and ambition.
Years of petty feuds and resentment eroded, but never fully erased, the authentic connection built from childhood. They'll always be brothers from Southside Queens at heart – yet success complicated the blueprint.
Their rocky saga remains an influential blueprint on maintaining realness in rap through all the changes fame and fortune bring. Not all bonds last, but the journey still matters.
Keep the G-Unit Spirit Alive
Want to celebrate G-Unit's legacy and early 2000s hip hop dominance?
Shop exclusive 50 Cent & G-Unit merch spanning their album covers and era-defining designs. Relive the glory days with apparel repping your loyalty.
Or check out Tony Yayo's recent solo tracks and appearances reflecting on it all. His unrestrained verses take you back.
However you keep their memory alive, remember G-Unit's era-defining run – led by two friends from Queens who had a vision and took over together.