Tony Yayo's recent appearance on battle rapper Math Hoffa's "My Expert Opinion" podcast produced fireworks. The two engaged in constant verbal jabs and attacks in a fiery exchange reminiscent of classic mixtape Tony Yayo.
Math Hoffa is known for confrontation. But even he seemed overwhelmed at times by Tony Yayo's quick wit and zero-filter energy. Let's recap the wildest moments from Tony Yayo's heated back-and-forth with Math Hoffa.
Chapter 1: Yayo Returns with Zero Filter
Right off the bat, it was apparent the typically reclusive Tony Yayo returned without holding back any punches:
He dismissed Math Hoffa's rap career, at one point simply stating "You trash!"
Yayo clowned Hoffa's interview skills: "You say you a media guy, but you ain't asking me s***!"
He targeted Hoffa's appearance, commenting "This n**** got stockings on his arms!"
Yayo remained fully in control, antagonizing Hoffa relentlessly for reactions.
Like his early mixtapes with G-Unit, Tony Yayo aimed his verbal machine gun steadily at Math Hoffa with zero filter.
Chapter 2: Shots Fired at 50 Cent and The Game
Beyond Math Hoffa, Tony Yayo also fired off hot takes regarding former G-Unit members 50 Cent and The Game:
Yayo claimed 50 played up past financial disputes: "He gave us Bentley money!"
But he still took issue with The Game name-dropping G-Unit post-split: "We made you who you are!"
Yayo criticized Game's disloyalty for befriending rivals: "He brought up some s*** he wasn't supposed to."
Overall, he framed Game as the two-faced villain and 50 as the boss making tough calls.
In trademark fashion, Tony Yayo minced no words addressing lingering controversies.
Chapter 3: Math Hoffa Struggles to Contain Yayo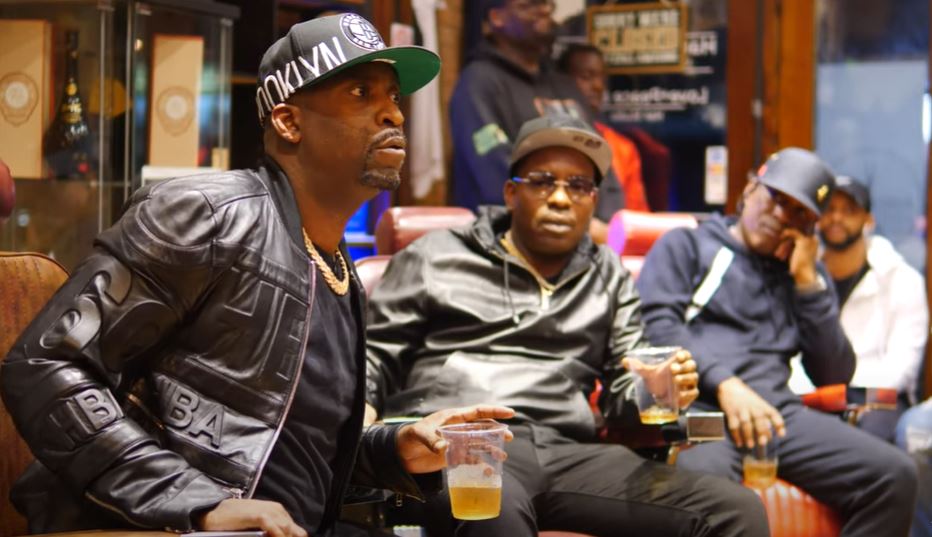 Try as he might, battle rapper Math Hoffa struggled to control the room against Tony Yayo:
Hoffa tried flipping Yayo's disses back at him, but without the same quickness or charisma.
He threatened physical retaliation, seemingly flustered by Yayo's verbal dismantling.
But Yayo just brushed it off, warning "I'll poke your eye out!"
For all of Hoffa's rebuttals, he could not get Tony Yayo to back down.
This was Tony Yayo in rare form – his aura and fearlessness fully restored. Even Hoffa's usual tactics fell flat.
Chapter 4: Yayo Remains Battle-Ready
The entire heated exchange proved Tony Yayo's talents as a master antagonist and verbal pugilist have not declined with time:
He displayed G-Unit level disrespect for any authority or challengers.
Yayo showcased his gift for targeting an opponent's flaws and getting under their skin.
Years away from hip-hop's frontline did not deteriorate the quick wit that made Yayo lethal on mixtapes.
Tony Yayo's verbal onslaught against Hoffa was vintage G-Unit; relentless, merciless, shocking. Even at this stage of his career, Yayo's battle skills remain razor-sharp.
Yayo Returns as Entertaining as Ever
While controversial at times, Tony Yayo's interview served as a reminder of why his persona made G-Unit such a cultural force in hip-hop.
He returned just as funny, confrontational, intriguing, and shocking as ever before. Even matured fans have to appreciate Yayo's ability to generate moments while sparring fearlessly with Math Hoffa.
G-Unit loyalists have to be excited to see Tony Yayo stepping back into the spotlight – even if just briefly. His verbal swordplay remains as dangerous as ever.